Illumin8 Youth Group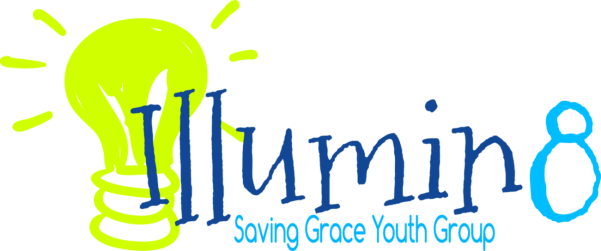 Illumin8 is our youth group for middle schoolers through high schoolers.
We offer a fun and safe atmosphere for youth to hang out, make and develop friendships, and encounter the Living God.
We'd love for you to join us this year!
All Illumin8 meetings start at 6:00pm in the Teen Room, unless otherwise noted.
(Check back soon for activities and details)
October 25, 2023
December 20, 2023
March 20, 2024
May 1, 2024
Illumin8 Community Service Opportunities:
Sofas for Service Warehouse Volunteering (Saturday, October 21, 2023)
Trunk or Treat 2023 (date TBD)
Within the church, we have opportunities for volunteering with our Audio & Tech team, Nursery, Sunday School programs and other events such as spaghetti dinners and fellowship.
Illumin8